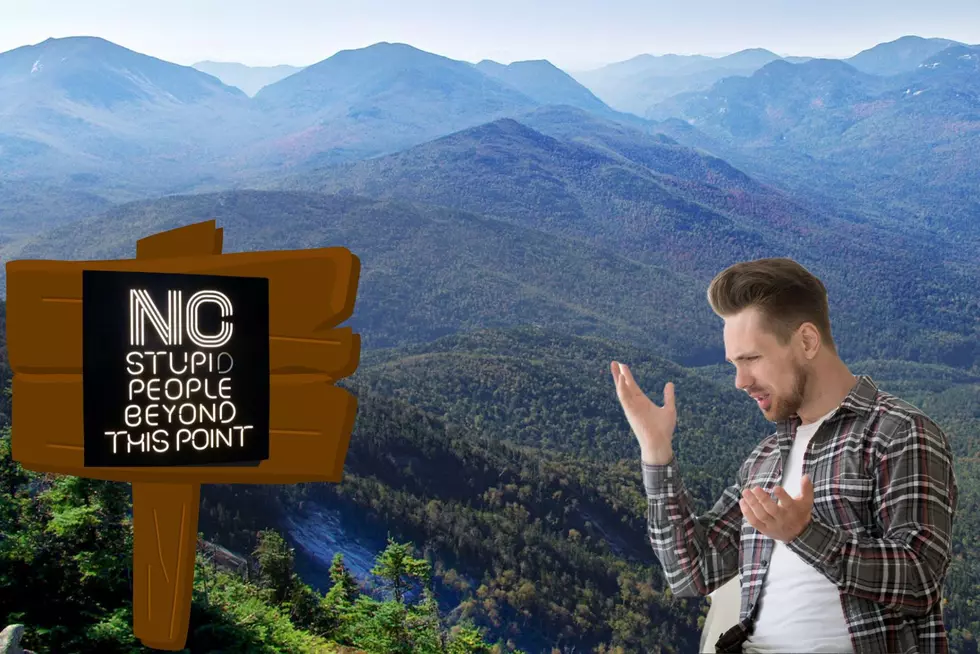 11 of Dumbest Questions Tourists Ask When Vacationing in the Adirondacks
Credit - Nick Fewings via Unsplash/Think Stock/Getty Images
How long does it take a deer to grow into a moose in the Adirondacks? That's just one of many dumb questions tourists ask when vacationing in Upstate New York.
Michele from Life in the ADK hears it all from out-of-towners. She deserves an award for managing to keep a straight face and not spit out a sarcastic answer.
Read More: Hilarious Video on How Long it Takes Deer to Become Moose
Here are 10 of the dumbest questions and comments about the Adirondacks Michelle has heard. And even though she can't respond we can. Ask a dumb question, and get a dumb answer.
10 Dumb Tourist Questions
Where in Old Forge do you keep the bear and deer at night and what time do you turn them loose during the day?
The bear and deer farms of course.
Where do we park in order to catch the elevator to the top of Bald Mountain?
Right next to the set of stairs.
Read More: Walk in Woods on 9 Adirondacks Hikes 
What else do the locals do besides make Adirondack chairs?
Sit in them and drink an Adirondack lager from Saranac.
I put steak all around my campsite so I could get a picture of a bear. But it didn't work. Do you think I used the wrong kind of steak? Would Filet Mignon be better?
No, you need some honey in a pic-i-nic basket. Hey boo boo.
Read More: This is Why You Don't Feed Bears
Who do I talk to about turning down the nature sounds at night? It's too loud and I can't sleep.
Smokey the Bear may be able to help.
On my way into town, I saw a bear cross the road. Who do I call to let them know their bear is out?
See the previous answer.
Is the Saranac Winter Ice Palace available to see all year round?
Yep, we keep it in our big ice palace freezer.
Read More: 2023 Saranac Lake Winter Carnival
The lakes are so cool and refreshing up here. I think it's so cool the ice sinks to the bottom from the winter to keep the lakes cool all summer long.
Wait, what? This one leaves me left speechless.
I saw the ice out on the lakes today. That must be left over from last year.
Yep, it rose back to the surface. (See previous dumb comment)
I went hiking today but all I saw were trees and mud on the trail so I turned around and came back. Is there more to see than just trees?
You need to come back on Tuesday.
Read More: 10 Hiking Essentials to Pack Before Hitting the Trails
And our all-time favorite question....
How long does it take a deer to become a moose?
Everyone in the Adirondacks knows deer grow up to be elk, not moose.
Listen to all the dumb questions and comments Michele from Life in the ADK gets all year long.
Moose on Loose Strolls New York Beach
A moose was captured wandering Port Henry beach before heading back home to the forest where she belonged. An employee preparing to open the gates captured the majestic animal early one morning.
Fisherman Gets Up Close Look at Majestic Moose in the Adirondacks
Holy Buck! New York Hunter Bags Biggest Deer of His Career
A New York hunter bagged the biggest deer of his career. Tom Kaczmarek has dozens of archery record book bucks but in 2021 he brought down an 11 point buck every hunter has been watching. Check out the big one and all the others he's killed over the years.