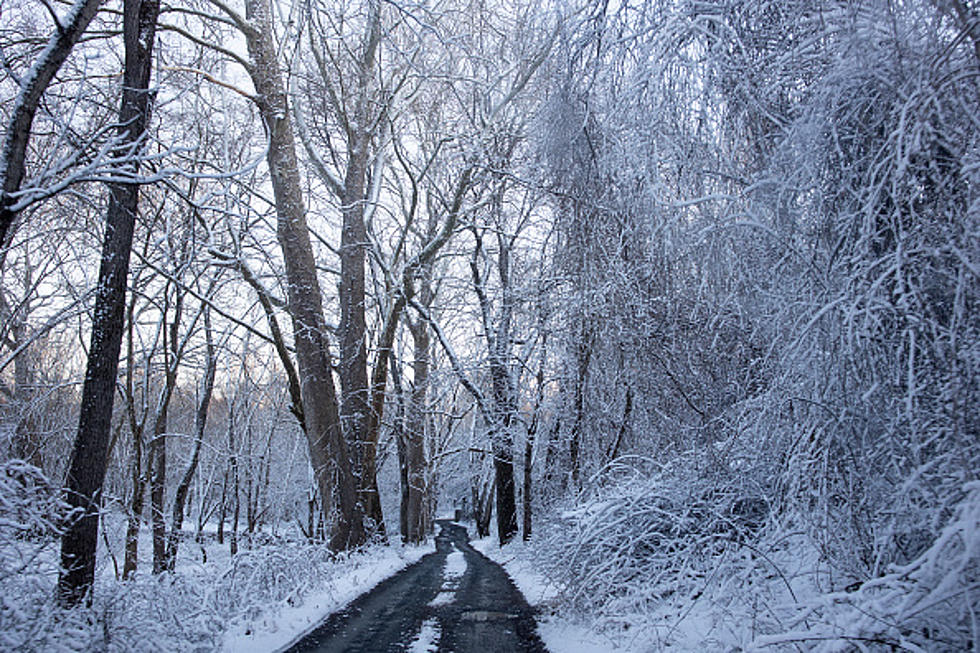 Awesome Picture From Space Of A Snow Covered New York
Corbis via Getty Images
It might not have been the snowiest winter across New York State but this past weekend much of the state did get some snow.
Feel Good Mornings With Dave Fields Mon-Fri 6am-10am
In fact, the majority of the state got measurable snow on the ground and it turned out to make for an amazing picture.
Check out this photo from a satellite of New York State covered in snow from this past weekend.
You can see that most of New York State was covered with snow, except one of the snowiest cities in New York, Buffalo.
So far this year, the snow has been lacking for much of the state. Expect for a couple of major storms, it has been pretty quiet when it comes to snow.
Here is where some of the bigger cities sit in terms of snowfall in inches this winter courtesy of Goldensnowball.com
Buffalo 124.8
Syracuse 54.6
Binghamton 48.2
Albany 41.9
Rochester 36.3
Besides Buffalo, the rest of the cities on the list are well below their average snowfall. Rochester and Syracuse both have seen nearly 3 feet less of snow this winter than their average.
Only Albany has been somewhat close to their average. which is 49.2 inches of snow.
It hasn't been a great winter for outdoor sports, but when the snow does fall it sure does make for an amazing picture from space.
5 Snowiest Days In New York State History
Here are the Top 5 snowiest days in New York State history.
Historic Snow Storm Hits Buffalo
A historic snowstorm slammed into Western New York on Friday and continues to bring snow to all areas across the region.
Southtowns Lake Effect Snow Pictures