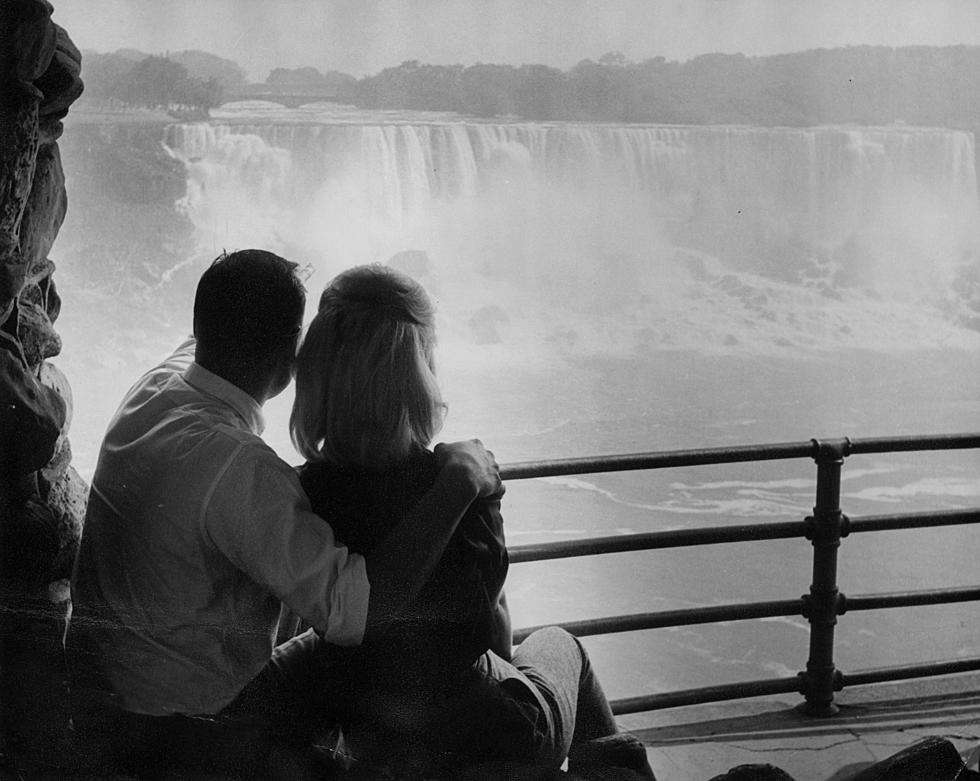 79 Ugly Photos That Show The Truth About Niagara Falls
Getty Images
It is often called, "The Honeymoon Capital Of The World," but so many people who live here would call it "disappointing." 
Listen to Clay & Company On 106.5 WYRK
When you travel to Niagara Falls on the Canadian side, you are welcomed with big casinos and tourist attractions, like the ones on Clifton Hill. Meanwhile, the American side of Niagara Falls has been in decline for years, and it is often overlooked when people come to visit one of the world's greatest natural wonders.
In the late 1800s, Niagara Falls was thriving off the industry, and according to Vintage News, that was partly due to high-paying union jobs at the Niagara Falls Hydraulic Power and Manufacturing Company set up along the falls and Niagara River. 
As the industry continued to grow, so did the number of people who lived on the exterior of Niagara Falls. Since many of the residents worked at these locations, there were efforts made to increase the standard of living, but a lot of those plans fell through when jobs began leaving the area. 
Now, Niagara Falls still hasn't really recovered. The industrial boom has been on the decline, the riverside isn't as appealing, and many people have moved away from the falls for this reason.
Many buildings and local businesses ended up closing over the last few decades, following the purchase by businessman Howard Milstein. He bought a portion of downtown in the late 1990s, and after failed developmental plans, parts of the city were left abandoned and in need of repair. 
Not to mention, the Niagara Falls poverty rate is currently at 23.8%, according to the U.S. Census Bureau.
And it's not getting any better.
One resident in Western New York went around Niagara Falls over the weekend, taking pictures of the area to show the devastation, and it's heartbreaking to see. 
It's so sad to see the pictures. 
There's so much potential and beauty in Niagara Falls, and all we ever do is talk about how ugly it is. But maybe, together we can change that. 
Because it can be a truly beautiful place if we learn how to take care of it. 
7 Historical Photos Of Niagara Falls
Take a trip to the past with these amazing photos of Niagara Falls.
11 Places To Meet Singles IRL In Buffalo, New York
We've rounded up a list of ideas on places single Buffalonians can check out to potentially meet their next Buffalove - in REAL life, not through a dating app profile.
10 Signs Someone Is Rich In Buffalo, New York
How can you tell someone in Buffalo has "stealth wealth"?